There are great places to visit in your next travel vacation. When the global health crisis ends, visit some of the great places you see on TV.
Here we list some of the great travel destinations you see on the TV series Game of Thrones. If you are a fan of the hit TV series, you will surely enjoy the trip to these fantastic travel destinations.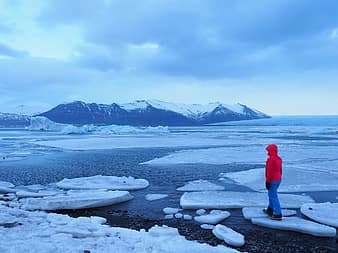 Iceland
Remember the Night's Watch trudging along the unforgiving terrain toward the areas just beyond the massive defensive wall separating the Seven Kingdoms of Westeros and those living beyond it? The place is located in Iceland. This is the film location of the scenes in the enormous Vatnajökull and Myrdalsjokull glaciers, Dimmuborgir lava formations and famous Lake Myvatn.
Northern Ireland
Most scenes of Westeros was taken in Northern Ireland. Although most of the outdoor locations for the series are not as easily accessible to the general public, getting a guided tour. Taking a guided tour allows you to see locations such as the iconic Dark Hedges (King's Road), Magheramorne Quarry (Castle Black), County Antrim's Murlough Bay (the Iron Isles), and Castle Ward in County Down, where some scenes of Winterfell were filmed. 
Remember the location where Robb Stark got the title King in the North? That is at Inch Abbey. Visit Tollymore Forest Park to take you back to the scenes where the Stark kids found their direwolves pups.  
Morocco
Remember Daenerys Targaryen's difficult journey toward reclaiming her birthright? The dramatic triumph of the Mother of Dragons in Slaver's Bay was shot in Morocco.
Meanwhile, Yunkai, also known as the Yellow City, one of the 3 great Ghiscari city-states of Slaver's Bay, was filmed in Aït Benhaddou, a 32-km UNESCO World Heritage red mud-brick ksar that seems to have been frozen in time.
Another site worth seeing is the Western city of Essaouira, another UNESCO World Heritage site that is worth visiting. In the TV series, it represents Astapor or the Red City and home of the Unsullied, the great army of the Khaleesi