Travelling to Europe can be an expensive endeavour, but is still possible to enjoy a European trip even if low on budget. Here are some travel spots that offer free things to enjoy: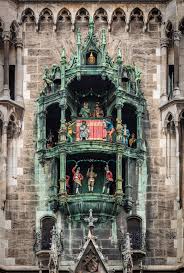 Watch the Glockenspiel show in Munich
The Glockenspiel show in Munich is one of Munich's whimsical attractions. The attraction showcase 32 life-size figurines acting out the 'Cooper's Dance', a local tradition. The show happens twice daily at 11 am and one at noon for 15 minutes at Marienplatz. A large number of tourists and locals come to watch the show for free.
Free museums in Madrid
Going to museums in Spain isn't always expensive. There are free museums in Madrid that you can visit for free. Museo Nacional Centro de Arte Reina Sofia offers a free entrance on Saturdays after 2:30 pm and all day Sunday. Also, Prado Museum provides a free entrance on Sundays.
The choir of Westminster Abbey, London
Visiting Westminster Abbey may cost visitors £16 during the day, but no need to buy a ticket if you go there at 5:30 pm. Just enter the church and sit in the pews, like any religious service and enjoy the sound of the choir and enjoy the evening.
Visit the Louvre in Paris for free
The Louvre is free for everyone aged under 18. Free entrance is given for everyone under 26s on Friday evenings. Teachers get free entrance all year. All visitors get free admission every first Saturday of the month between 6:00 pm and 9.45 pm, and all day on Bastille Day (14 July). Note that the gallery gets busier at these times.